What to Expect When You Switch From Smoking to Max VG Vaping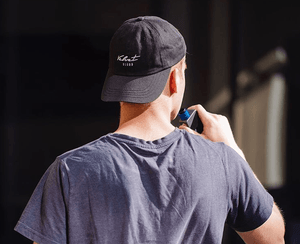 Shifting Gears to a Healthier Nicotine Delivery Option
The key to making the successful switch from smoking to healthier Max VG Velvet Cloud vaping is preparation and knowing what to expect. Many heavy smokers may go into the shift from smoking to vaping with unrealistic expectations. While vaping does supply the nicotine that will allow you to leave the tar-laden, cancerous world of combustible tobacco smoking behind, it is an adjustment that takes planning and focus to ensure success.
In this post, Velvet Cloud will take a look at the various forms of the tobacco smoking habit and offer some tips to leave them all behind with our artisanal blends of max VG e-liquids, as well as the vaping and e-cig devices which provide the most satisfactory vaping experiences for ex-smokers. First, we'll take a look at the mad science behind Big Tobacco's lethal cancer sticks to give you an accurate understanding of just what you will be up against. 
You May Be Addicted to More Than Nicotine
Over the decades of the 20th Century, Big Tobacco invested heavily in enhanced nicotine delivery cigarette designs to ensure a reliable supply of customers could be recruited to replace the 1/2 of all smokers who succumb to early death due to their lethal products. (Not to mention the innocent bystanders subjected to second-hand smoke.) Along with nicotine, the smoker ingests 7,000 other chemicals, many designed to intensify nicotine delivery to the receptors in the brain. 69 of those chemicals found in tobacco smoke are known carcinogens.
599 more of those chemical additives are believed to increase nicotine's effects to promote craving at those intensified levels, according to this report at the NCBI, the National Center for Biotechnology Information. 
Ammonia in Cigarettes
One of the 7,000 additives commonly deployed by the mad scientists of Big Tobacco is ammonia. That's right, the popular cleaning solvent is a popular additive in cigarettes, used to intensify the nicotine rush to the brain. Ammonia converts bound nicotine molecules into freebase nicotine which is a process similar to the ingestion of cocaine.
Ammonia intensifies the effect of nicotine on the user. This means that the smoker making the shift to vaping should be prepared for less intense satisfaction. The good news is that the body and mind will adjust with time, but don't expect vaping to be the magic bullet that replaces the ammonia-laden coffin nails completely from day one.
Vaping can, however, provide a purer form of nicotine without the tar which kills, and that, combined with the familiar hand-to-mouth action smokers have become accustomed to can go a long way toward alleviating the sense of deprivation which causes so many smokers to return to the lethal habit. Just remember that you're not quitting anything. You're shifting gears to a healthier vaping lifestyle, but the shift can be accomplished smoothly at your own pace.
Now we'll take a look at some winning Velvet Cloud e-juice flavors and popular vaping devices to make the shift as smooth as possible.  
A New World of Choices With the Vaping Lifestyle
Cigarette and even cigar smokers might find themselves overwhelmed by the world of choices now available to them, much more so than they ever had as consumers in the Big Tobacco world. Cigarette smokers were limited to their choice of regular or menthol, king size or 100's.
The world of flavor is severely limited for combustible tobacco smokers, and brand popularity tends to rest more on the nicotine delivery intensity rather than variations in flavor. Still, for the new ex-smoker, the familiarity of tobacco flavored vapor can help alleviate the sense of deprivation for a smooth shift from smoking to healthier vaping.
At Velvet Cloud, we have a variety of tobacco flavors for new ex-smokers seeking the smoking simplicity of a cigar or cigarette, while venturing just a bit into the exciting world of flavor now available with the healthy shift to the vaping lifestyle. 
Burley Beard 
Burley Beard is named for the lighter "burley tobacco" which came to dominate the cigarette industry early in the 20th Century. As we noted in our blog about one of our most popular Max VG (vegetable glycerin) e-liquids, many ex-smokers find that Burley Beard provides the full mouth satisfaction that allows them, in the words of one reviewer, "to give up all manner of pipes and cigars." 
While Burley Beard carries a classic tobacco flavor, the Max VG blend from the artisans at Velvet Cloud also introduces the new vaper to a "barrage of flavor" with a hint of butterscotch and a lingering sweet tip-of-the-tongue aftertaste similar to the one experienced after smoking a pipe or birch-tipped cigar. 
Ex-cigarette smokers can use Halo pens such as the slim Triton II for convenience. For cigar smokers a bottom coil box mod with a more efficient e-liquid feed will provide the continuous flow they enjoy for the "puff-puff- inhale" technique they've become accustomed to with pipes or cigars. You can check out our blog for more tips about VG compatible vape mods and pens. 
Blue Beard
The artisans at Velvet Cloud have taken the classic flavors of Virginia honey-cured tobacco and added the natural flavor essences of blackberries and blueberries for a unique flavor that smokers would never find at the cigarette counter.
For ex-smokers, Blue Beard is an introduction to the world of fruit flavor now available to them, and the rolling full mouth sensation that comes with a new taste experience. Adults love fruity flavors, and after getting a taste with Blue Beard you may want to explore the other fruity vaping options available to you now with Velvet Cloud's line of carefully formulated vegan-friendly Fruit Flavor e-liquids.
White Beard
Tobacco lovers with a sweet tooth will be pleasantly surprised by the spectrum of sweetness combined with natural tobacco satisfaction in Velvet Cloud's White Beard blend. Butterscotch and custard are expertly blended with a mild tobacco flavor, all brewed together with naturally sweet RY4 juice.
For most ex-smokers White Beard is a barrage of sweetness and flavor they never anticipated, and don't be surprised if White Beard opens the door to the Velvet Cloud Dessert flavors as you realize the sensual potential of aromatic Velvet Cloud vaping. There is much more to enjoy and experience in the world of vaping than tobacco flavor. 
Mt. Shasta Frost For Menthol Lovers
We named Mt. Shasta Frost after the mountain just north of us in the Cascade Mountain range. What could be a more appropriate name for the Velvet Cloud blend which introduces menthol lovers to a cascade of minty freshness that they've never experienced with even the strongest menthol cigarette?
Mt. Shasta Frost uses only mint, peppermint, and spearmint to provide minty freshness and contains no tobacco base flavor in the blend. Our loyal Velvet Cloud customers frequently use Mt. Shasta Frost with our other tobacco based flavors to provide the minty menthol kick they enjoy. 
We've also got some good news for Mt. Shasta Frost users about the healing benefits of peppermint, as well as some important information for smokers about Chantix and other nicotine replacement therapies in our recent blog post. 
Selecting Your Vaping Device
Imogen Groome offers some very sage advice in her informative article at Metro News titled "Vaping 101: How to transition from smoking to vaping". Foremost among these useful tips is the choice of device.
Many smokers focus improperly on a visual substitution for the tobacco cigarette. Just because an e-cig resembles the traditional tobacco coffin nail doesn't necessarily mean that it will deliver the same satisfaction. E-cigs all have heavy batteries so you can't just perch them between your lips. You won't feel comfortable supporting the battery weight with your teeth either. As Imogen recommends forget about appearance and focus on performance.
There is also the price factor. Don't go for the cheapest e-cig available. There is nothing more discouraging than a cheap device which produces a "liquid hit" due to poorly performing coils. Conversely, a mod with an inferior wick can cause nasty "dry hits" because the e-liquid can't be absorbed quickly enough. The best options for healthy VG vaping, such as box mods with tanks, high-quality coils, wicks, and easily adjustable settings may require a little more for the initial investment but the return on investment is worth the satisfaction in performance. 
Best of all the vaping community is a helpful friendly bunch, and there are many vaping forums waiting for you to join in the fun. If you need recommendations from those vapers who have gone before you they are always happy to share their own experiences and help you avoid sub-par vaping devices and hazardous "bathtub" e-liquids which could actually be hazardous to use. 
About Velvet Cloud
At Velvet Cloud, it has always been our policy to provide the healthiest, worry-free, e-liquids for the vaping community at large. We know that for smokers seeking to leave the hazardous habit of combustible tobacco smoking behind, the e-liquids they choose should be the purest Max VG blends on the market, and that keeps our loyal Velvet Cloud customers coming back for more.
Nothing weird finds its way into the carefully formulated blends developed by the artisans at Velvet Cloud. After years of smoking the products of Big Tobacco with its 7000 chemicals, you've had enough weirdness to last a lifetime already. That's why our max VG blends contain no PG, nor artificial sweeteners, and all are gluten-free, GMO-free, and diacetyl free. Our vegan-friendly blends don't contain weird preservatives or artificial colorings either, and we use organic ingredients whenever possible. 
When you're ready to make the healthy shift from smoking to vaping the incredible variety of new flavors available to you are just a click away at Velvet Cloud.