7 Father's Day Gift Ideas for Vapers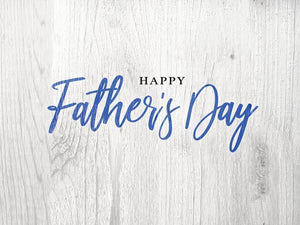 Are you scouring the internet for a good Father's Day present? We know how hard it can be to find the right gift for the most important man in your life, especially if you have already given him typical presents like cologne, cufflinks and coffee mugs in the past. Fortunately, there are many unique gift ideas for fathers who love to vape e-cigarettes. Since shopping for someone else can be overwhelming at times we decided to help our readers out by creating a list of several vape related presents that could make any dad smile.  
Gift Idea #1: Vaping Tool Kit
A vaping tool kit is a sensible gift idea for fathers who love to build their own vaping mod from scratch. Most vaping tool kits contain pliers, coils, scissors and other supplies that can make it easier for him to make custom builds according to his exact specifications. It can also come in handy if his e-cigarette device breaks or the tank starts to gets clogged.
Gift Idea #2: Books About the Vaping Industry
There's no better gift for a bookworm than a new addition to his collection. Due to the growing popularity of vaping, there are many books for sale that either discuss the history of vaping or provide useful tips. Fathers who are avid history buffs will probably enjoy reading about the rise of vaping in America while others may prefer a handy guide that can improve their vaping experience. For a detailed review of popular vaping books, please check out our previous blog post which highlights six must-read books for vape lovers.
Gift Idea #3: Premium E-liquid
Premium High VG Eliquid is another quality gift that any vape enthusiast would enjoy. Our company, Velvet Cloud is known for making e-juice the right way. Every single one of our products has a natural Vegetable Glycerin base and does not contain any artificial ingredients such as food coloring and artificial sweeteners. Our vape blends are also considered vegan and do not contain gluten or genetically modified items. We have an in-house vape chef who creates unique, artisanal flavors in dessert, fruit, unflavored and tobacco flavored e-juice products. We pride ourselves on offering the best high-quality vape juice on the market. Feel free to check out our website frequently to get the latest deals on premium e-juice for Father's Day.
Gift Idea #4: E-cigarettes for Beginners
Did you know that some vape mods or e-cigarettes are better suited for beginners? If you know that the person you are shopping for is new to vaping or simply doesn't know where to begin, we suggest that you buy them an e-cigarette that's geared for beginners this Father's Day.  You can find one by going to your nearest smoke shop and asking the employees for their advice. Or you can purchase a complete vaping starter kit that comes with a vaping system, charger, and juice pods. Starter kits are usually a convenient and easy way for people to learn how to vape.
Gift Idea #5: E-cigarettes for Advanced Vapers
On the other hand, if you are trying to buy a present for someone who is an avid vaper you may want to invest in an advanced vape system. You can either search for vape mods for experienced users online or visit a local store to see what they have in stock.
Gift Idea #6: Cigar Flavored Vape Juice
Did you know that you can buy premium vape juice that tastes exactly like a real cigar? This type of present is perfect for fathers who gave up smoking cigars for their health but still miss smoking with their friends. You can find cigar-flavored e-juice for sale in different shops and choose the specific level of nicotine. The best part about vaping cigar flavored e-juice is that he can enjoy a realistic cigar-like experience without getting ash on the carpet!
Gift Idea #7: Vape Travel Kit
Any father who loves to travel will appreciate receiving a vape travel kit as a gift. They come in a variety of shapes, colors, sizes and price points so there are many different types of vape travel kits to choose from. Some protective kits come with a hard case while others are made out of a soft fabric. The best part about vape travel kits is that they are very portable so he can easily bring it with him when he decides to travel.
In Conclusion
We hope one of these gifts will help you express your appreciation for the fathers in your life this Father's Day. Regardless if you are getting something special for your spouse, father, family member or friend, there is an appropriate gift available for almost every vape lover. If he likes to vape or is simply thinking about transitioning to vaping and giving up cigarettes, there's a good chance he will enjoy these vape related gift ideas.
Stock Up on Father's Day Gifts Today at Velvet Cloud
Velvet Cloud was founded in 2011 in San Francisco, California by Aria and Julie. Both women were passionate about bringing one-of-a-kind ultra high VG based vape juice to the market. Although our founders originally sold our e-juice locally in the San Francisco Bay Area, we eventually decide to start selling our products to people who live all over the world. Our company recently relocated to Portland, Oregon last year in 2018 so we could participate in the area's thriving creative and artisanal scene.
Our e-liquid is considered high quality due to its premium ingredients. We have a full-time vape chef who carefully hand selects every ingredient and dreams up one-of-a-kind artisanal flavors that you can not find anywhere else. Velvet Cloud also produces every single product in micro-batches inside our own ISO7 certified lab. This gives us the opportunity to focus on our product's quality control and also gives us the ability to quickly produce new premium flavors.