6 Must Read Books About Vaping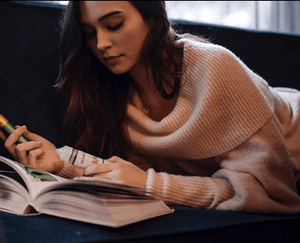 There's nothing better than curling up with a good book and your favorite vape pen after a long day. If you're a bookworm who's looking for something fun and interesting to read this summer we may be able to help. Here's a roundup of several vaping books that you should be able to enjoy in your free time:
Book #1: The Art and Science of Vaping: A Beginner's Guide to Electronic Cigarettes by Brett Kelly
Brett Kelly's book is a great resource for people who are new to vaping or just want to know more about the industry. This guide should be in every vape lover's home! The easy-to-read book answers a long list of frequently asked questions for beginners and it even has some hidden gems that experienced vapers will appreciate.
In the book, Kelly shares why vaping is a viable alternative to cigarette smoking and why it's become more popular over the years. By the end of the book, you should be able to understand exactly how electronic cigarettes work, the best places to find quality vaping equipment and helpful insight that will make it easier for you to manage expectations if you're transitioning from smoking to vaping. You should seriously consider buying this guide if you are interested in learning more about vaping in general.
Book #2: Allen Carr's Easy Way to Stop Smoking by Allen Carr
According to research gathered by the Centers for Disease Control and Prevention, an estimated 34 million people living in the United States (or 14% of the total population) are smokers. Among that population, it's believed that 16 million are suffering from a serious disease or illness caused by their smoking habit. According to a recent poll by the government organization, a whopping 70% of smokers would like to eventually quit. Unfortunately, it can be difficult for some people to give up cigarettes cold turkey, especially if they have been smoking for a long period of time.
That's where Allen Carr steps in. The author shares helpful tips and advice that can make it easier for people to stop smoking. In the book, Carr explains why smoking is an addiction. He also discusses several strategies that would help remove any psychological roadblocks that could prevent you from leaving cigarettes alone.
The critically acclaimed book comes highly rated on Amazon, Barnes & Noble and Goodreads. The book, which has become a cult classic, was originally published in 1985 and has sold more than 13 million copies around the world.
Book #3: Vaping 101: History of Vaping by James Hale
Calling all history lovers! If you are naturally curious and enjoy learning about the history of certain objects you should pick up the History of Vaping by James Hale. The author is a noted vaping expert and veteran writer who has compiled years of well-documented research into one handy book.
Hale takes the reader on a journey through the tobacco fields and shares insight into how it was originally cultivated thousands of years ago. Next, he discusses the birth of the vaping industry in detail and explains why it's exploded in popularity all over the world. Hale also talks about the different types of electronic cigarettes, vaping equipment, and vape juice. The rise of large multinational tobacco companies buying small vaping companies as well as the changing state and federal laws are also discussed. The book also outlines why people should consider vaping instead of smoking traditional cigarettes. By the end of the book, you should have a more holistic view of the vaping industry from its inception to present day issues.
Book #4: I Want to Vape! Electronic Cigarette and Vaping Beginners Guide by Donald Blakey
This is another great guide for people who are just starting to vape. Donald Blakely's discusses some of the major pros and cons of vaping and also gives readers several tips on how to choose quality vape juice and avoid vaper's tongue. The book is easy to understand due to its conversational tone. In fact, it almost feels like Blakely is talking to a close friend when you read it.
The author has a great sense of humor which can make certain topics like learning about how to keep your vaping equipment maintained much more entertaining. If you want to learn some helpful tips that can improve your next vaping experience this guide is for you!
Book #5: Beyond Buds: Marijuana Extracts, Hash, Vaping, Dabbing, Edibles and Medicines by Ed Rosenthal
Ed Rosenthal is a noted author and reporter with a lengthy political activist background that involves fighting for more relaxed cannabis regulations. His latest book, Beyond Buds, discusses the evolution of vaping, hash, cannabis and other similar products. It's a wonderful resource if you are interested in learning more about cannabis in addition to vaping.
The book reveals detailed color photographs and examples so you can get a behind the scenes look at how vape juice, hash, and similar products are manufactured. Rosenthal also discusses the different types of accessories and tools in the guide.
If you enjoy this book we encourage you to check out Rosenthal's other books which examine the history of cannabis cultivation.
Book #6: Cloud Vaping - The 4 Generations of Electronic Cigarettes Explained: What's Good and What's Not by Shane Alexander
Lastly, we couldn't end this list without mentioning this work by Shane Alexander! It's the perfect book for new vapers who are still looking for a good vape pen or e-cigarette that suits their specific vaping style. Alexander outlines why vaping is a much safer alternative than smoking regular cigarettes and shares personal information about his own transition to vaping from cigarettes.
Alexander does a great job of explaining the evolution of electronic cigarettes over the years. From its original inception in the 90s to the latest model available today, you can find out how vaping has changed during the last three decades. Alexander's book is very beginner friendly and can give you insight into which vaping device may be the right one for you.
We hope you enjoyed this list! Regardless if you're looking for a handy guide or just want to read about the history of the vaping industry, these books should help get you started.
Buy Vegan-Friendly E-liquid
Please check out our online store the next time you want to try a new e-liquid flavor! We manufacture a wide range of premium e-Liquid products in Portland, Oregon and provide quick next-day shipping to vape lovers around the world. All of our products are vegan-friendly and don't have any harsh preservatives, GMOs, gluten or artificial sweeteners. Shop our selection of premium high VG e-liquid products today!