Tips, Tricks, and Best Practices for Using E-Cigarette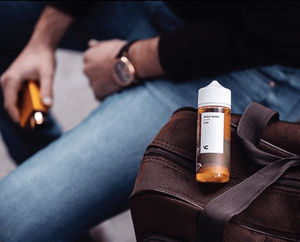 Vaping is becoming more popular as more and more traditional cigarette smokers are switching to liquid nicotine. E-cigarettes allow smokers to enjoy nicotine in a less harmful manner since there is no combustion involved in the process. The nicotine in E-liquid together with the flavoring ingredients vaporizes rather than burn when you vape.
As a beginner switching from smoking to vaping, you are going to need a comprehensive guide that highlights the tips, tricks and best practices of vaping. Aside from vaping equipment, you are also going to need assistance choosing the best Pure Vg Liquid to purchase. Max Vg juice allows you to enjoy desirable flavors without introducing harmful substances to your body. The best E-liquid is one that allows you to enjoy the sensation of a nicotine hit without causing your body harm
Choosing the best E-liquid
Once you decide to switch from traditional smoking to vaping, the first thing you need to figure out is the best E-liquid to use. The most recommended choice is VG E-liquid as it is essentially all natural. Unlike e-liquids with glycol propylene, vegetable glycerin is extracted from natural sources; soy, palm, and coconut just to mention a few.
Besides, the best VG E-liquid is naturally sweet, enhancing your vaping experience. Avoid E-liquids with artificial sweeteners like sorbitol as these are less natural, causing you to introduce harmful substances into your system.
Another advantage of choosing VG E-liquids is that they have a stronger nicotine hit. When using e-cigs to try to quit smoking cigarettes, you are going to need a substance that assimilates the feeling you get from traditional smoking. VG E-liquids are better than the other products in this regard.
Also, E-liquid dissipates much slower, hence lasting longer. A concentrated vape is especially strong, and it is better processed by the body. The ingredients included in an E-liquid helps you determine if it safe for you. You don't want to use a product that will trigger allergic reactions in your system. Ensure you Buy High Vg E-liquid from a company that sells completely natural vegetable glycerin liquid.
The Optimum Temperature for Your Vaporizer/E-Cig
To enhance your vaping experience, you have to pay attention to the temperature settings of your e-cig. Even though this greatly depends on personal preferences, there are guidelines that allow you to get the most out of your E-liquid. The quality of substance you are vaping is another significant deciding factor. Premium vapor juice allows you to enjoy vaping without worrying about refilling the cartridge often.
Since every vaporizer comes with an instruction manual, you can begin by familiarizing with the manufacturer's specifications. Once you understand how the equipment operates, you will need to test different temperatures and register the most appealing one. Ideally, the optimum temperature for using vaporizers is between 350 and 380 degrees.
The easiest way of finding a temperature that is most favorable for you is, to begin with, the lowest ideal temperature and gradually increasing the heat until you are satisfied with a particular range. Once you find the temperature that tickles your fancy, you can enjoy an uninterrupted vaping experience.
All in all, you need to understand the implications of different temperatures. Setting the temperature too high means that more is extracted from the E-liquid and as a result, the E-liquid does not last long. This is because, the E-liquid heats much quicker and because of this, the vaping sessions are shortened.
On the other hand, lower temperatures guarantee longer vaping sessions because the extraction rate is not as high in this case. Low temperatures are suitable for when you are sharing a vaporizer with a friend. The best temperature for vaping also depends on the e-liquid in question. For instance, herbs and loose leaf substances need to be vaped at lower temperatures. Otherwise, the taste gets distorted.
Types of e-cigarettes based on the level of experience and smoking frequency
When you are purchasing e-cigarettes for the first time, you need to consider the level of traditional cigarette smoking you are replacing. As an experienced smoker, you cannot purchase the same e-cigarette as an individual who's vaping without a history of cigarette smoking. You also need to consider the degree of personalization you need before settling for an e-cigarette.
Social smokers and beginners
As a social smoker or an individual with no history of traditional cigarette smoking, you are best purchasing disposable e-cigs. These cigarettes can easily be found in supermarkets, drug stores, bars, as well as, gas stations at an affordable price. Premium High VG E-liquid allows beginners to enjoy liquid nicotine without introducing harmful substances to the system.
Slightly more experienced smokers
For medium usage, you can never go wrong with the rechargeable starter kits. They come with a liquid nicotine cartridge that can be refilled when your e-liquid runs out. Besides, the batteries are reusable, making them more cost-effective.
As a heavy smoker, you will need an e-cig with large capacity tanks. The more E-liquid the e-cig holds, the longer you have to take before refilling.  Ensure you use High Vg Juice for a fulfilling vaping experience.
For a personalized vaping experience
For the most experienced smokers who are looking for a personalized experience, consider going for the handheld-flashlight-sized e-cig that comes in different colours. Besides, you get to explore the Best E-liquid flavors with each refill. You can go for Dessert Flavors or a Max Vg Juice that gives you the best vaping experience. Personalized e-cigs are quite expensive since they offer you a range of variable controls, including one that allows you to regulate nicotine strengths. Some even have an LCD screen that allows you to monitor your consumption.
In conclusion
Vaping is an excellent way of quitting smoking cigarettes without having to forego nicotine. Purchasing high-quality VG e-liquids allow you to enjoy nicotine without harming your body. Ensure you make your purchases from a company that sells completely natural vegetable glycerin E-liquids. Whether you are a beginner or an experienced smoker who's switching to vaping, you are bound to find products that suit your vaping needs.