The Ultimate Guide on How to Invest in the Vaping Industry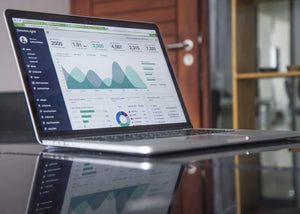 Peter Lynch, a renowned financial investor and fund manager, is famous for advising others to invest in what they know. If you are a member of the vaping community and already own a portfolio of stocks, you may want to consider investing in companies that produce vaping products.
According to a recent report, it is estimated that the e-cigarette market will reach $44,610.6 million by the year 2023. Vaping has evolved over the years and is now embraced by the mainstream. This explosive growth is partially driven by key factors such as declining cigarette use and highly accessible vape products and online stores. As the vaping industry continues to gain momentum, many large tobacco conglomerates are starting to acquire small, privately-owned vaping companies to make up for diminishing cigarette sales.
Basically, there are currently two types of stocks you can buy if you want to invest in the vaping industry: small and large capital stocks. Small capital stocks are publicly traded companies that are worth anywhere from $300 million to $2 billion. While large capital stocks are companies with a market capitalization value of more than $10 billion.
Are you excited and ready to get started? Here is more information about several publicly traded companies you can invest in that are transforming the vaping industry.
SMALL CAPITAL STOCKS  
Turning Point Brands
Turning Point Brands Inc. is a publicly traded company that focuses on the alternative tobacco market. The Kentucky based business owns a diverse portfolio of smoking and smokeless tobacco products including Stoker's® smokeless tobacco products and Zig-Zag® tobacco wrapping papers. Besides their consumer brands, Turning Point Brands also acquired the popular e-commerce website Vapor Beast as a distribution outlet to sell their products. Their latest project, Nu-X Ventures, is supposed to capitalize on Cannabidiol (CBD) products and other innovative products.
Vape Holdings
Vape Holdings is another small capital stock that's listed on the NASDAQ (National Association of Securities Dealers Automated Quotations) that's open to investors. The company specializes in selling vaporizers and other accessories to the vaping market. Vape Holdings currently owns the Hive Ceramics brand, a large authorized dealer network of over 1,000 retail stores. Eventually, the organization plans to use their cash flow to acquire more innovative vape brands and sell them at wholesale prices to retailers that are involved with Hive Ceramics.
LARGE CAPITAL STOCKS
Imperial Brands
Another company you can invest in is Imperial Brands. The big tobacco company has a $30 billion market capitalization and primarily invests in smokeless tobacco, papers, cigarettes, and vaping products. They own a large portfolio of brands including Imperial Tobacco, Tabacalera, ITG Brands, Fontem Ventures and Logista. Imperial Brands also recently acquired the giant e-cigarette brand Blu.  
Altria Group
Altria Group is one of the biggest players in the tobacco market. Based in Richmond, Virginia the Fortune 200 company has been around for over 180 years. Their family of companies includes Nu-Mark, U.S. Smokeless Tobacco Company, Ste. Michelle Wine Estates, John Middleton, Nat Sherman, Philip Morris USA, and Philip Morris Capital Corporation. They also recently purchased the popular vaping company Juul for $13 billion, Avail Vapor ( a chain of vape shops) and the cannabis-based company Cronos Group. Altria will release it's newest heat-not-burn (HNB) device under the Philip Morris International label.
British American Tobacco Stock
British American Tobacco is another potential large capital stock investment. The international company was founded in 1902 and has started to expand well beyond their traditional cigarette offerings to embrace vaping, oral tobacco and tobacco-free products. British American Tobacco was also one of the first to embrace the vaping industry and devolved their Vype and iFuse e-cigarette brands as a result. The leaders at British American Tobacco plan on further expanding their business by buying more international brands and investing more money into developing alternative tobacco products.
Japan Tobacco Inc.
Japan Tobacco Inc, which was founded in 1985, sells traditional cigarettes as well as alternative tobacco and nicotine products. Japan Tobacco Inc. owns over 100 brands and continues to add more each year. The popular tobacco company has 9 flagship brands that are a household name. Their list of powerhouse brands includes Winston, Camel, Silk Cut, Glamour, LD, Mevius, Benson & Hedges, Sobranie, and Native American Spirit. Together, the 9 brands owned 14% of global market share in 2017. You can buy shares of Japan Tobacco Inc. stock on the Nikkei 225 index or Tokyo Stock Exchange.
Japan Tobacco Inc. employs an estimated 40,000 people around the world and distributes its products to over 130 countries. The business also decided to create two original vape brands called Logic and Ploom. The latter was originally developed in 2011 and entered the market two years later, making it the first tobacco vapor product to be sold in Japan. By 2017, Ploom e-cigarettes had started to penetrate the European market. Meanwhile, their vape brand Logic was launched in New York around the same time and is now sold in several countries around the world.
In Conclusion
As you can see, there are several great stocks you can buy if you want to invest in the vaping industry. However, before you start to invest we suggest that you consult with a licensed financial and securities expert for solid advice. They may also ask you some probing questions to find out more in-depth information about your financial background and overall risk tolerance. Every investment involves some sort of risk, so you should never invest more money in the stock market than you are willing to lose.
Shop Our Premium Vape Juice
Regardless if you want to buy vape stocks, you won't regret investing in our premium high VG e-liquid! At Velvet Cloud, we're proud to make e-liquid with an all-natural VG base that doesn't have any additional coloring or artificial sweeteners. We make each micro-batch in a certified ISO7 lab right here in Portland. When you buy our artisanal e-liquid you can be sure you will receive quality vape juice that has a unique taste that can't be found anywhere else.