10 Questions You Should Ask An E-Liquid Provider Before You Buy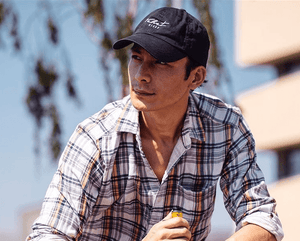 Purchasing top quality e-cigarettes and e-liquids from a trusted e-liquid provider is easier said than done. Many of today's e-liquid providers have eye-catching websites but lack the high-quality products and experience to provide the best customer experience. The best way to ensure that you are purchasing Premium High VG e-liquid from a top-notch company is to carefully evaluate the provider before you decide to buy their products. Below are the top ten questions you should ask an e-liquid provider before you commit to a purchase.
The Best Questions to Ask About E-Liquid Before You Buy
1) Are Your Products Cruelty-Free?
Seeking an e-cigarette company that never tests ingredients on animals will help give you the peace of mind that you are purchasing products from a cruelty-free provider. You may also wish to ask if the products are vegan-friendly or produced from plant oils as opposed to containing animal by-products.
2) What Types of Flavors do You Offer?
There are over 7,700 e-liquid flavors on the market and that number continues to grow as companies increasingly offer customizable options. Whether you are attracted to dessert flavors or are searching for tobacco-flavored VG e-liquid, you deserve easy access to a wide range of the best e-liquid flavors. Ideally, the provider you select has an exhaustive online menu of flavors from which to choose.
3) Do you craft your own liquid onsite or outsource?
Buying from a trusted provider who brews their own e-liquids is always ideal. However, a growing number of VG e-liquid providers do not make their own products. Instead, they engage in outsourcing. This means that they buy e-liquids that are made by other companies and then resell them to customers. Buying from a company that outsources can be detrimental for the following three reasons:
When you do not craft your own e-liquids, you can never be exactly sure what ingredients are used
You may end up paying more for your products as you are essentially working through a middleman
Production and shipping delays can be more difficult to anticipate when resellers are involved
4) How Long Have You Been in Business?
In general, companies that have been in business at least 5-10 years are more apt to deliver a robust product and highly satisfactory customer experience. Additionally, their market experience gives them an edge and enables them to provide substantive product recommendations and guidance.   
5) Do You Have an Online Wholesale Store?
"96% of Americans shop online, and the majority of those shoppers prefer shopping online for reasons like saving time and avoiding crowds." 

- Leanna Kelley, CPC Strategy
Convenience is a top priority for today's consumers and vapers are no exception to the rule. Being able to access an online wholesale store to place orders is paramount to increasing your satisfaction with your VG e-liquid. To optimize your convenience, ask for a sneak peek of a provider's online wholesale store before you commit to a purchase.
6) What is the Best Way to Reach You if I Have Questions?
Whether you are new to vaping or have been vaping for years, you will likely have some questions about new products or how to buy high VG e-liquid. If you have product questions or if you are seeking recommendations about a product, you need to know that you can receive support from a vaping specialist who can provide the expertise and guidance that you need to make an informed decision.
7) Is Your Laboratory ISO-7 Certified?
"Just because vanilla flavor or crème flavor is okay in your cookies doesn't mean it's okay when you heat it and then inhale it. It seems that it's a roll of the dice."

- Amanda Dickinson, Developmental Biologist at Virginia Commonwealth University
Ideally, premium High VG e-liquid should be brewed in micro-batches in an ISO-7 certified laboratory. This will help to ensure that e-liquids are prepared in a controlled environment that is held to a rigorous set of regulatory standards. 
8) How Quickly Can I Receive My Order Once it is Placed?
Few things are more frustrating to vapers than placing an order only to receive word that their favorite e-cigarette or premium vapor juice is on backorder. Generally speaking, the best e-liquid companies have the resources to 
9) Do You Add Diacetyl or Other Artificial Colorings to Your E-Liquids?
"When inhaled, diacetyl causes bronchiolitis obliterans - more commonly referred to as "popcorn lung" - a scarring of the tiny air sacs in the lungs resulting in the thickening and narrowing of the airways...it's a serious lung disease that causes coughing, wheezing and shortness of breath, similar to the symptoms of chronic obstructive pulmonary disease (COPD)."

- American Lung Association
Many companies add diacetyl or other artificial colorings to their e-liquids. As referenced above by the American Lung Association, diacetyl can produce a host of harmful respiratory side effects. You can help avoid diacetyl-related complications by avoiding companies that add food coloring to their products.  
10) What Happens if I am Not Satisfied With My Purchase?
As a consumer, you deserve to know that you are able to request an exchange or a refund if you are not satisfied with your purchase. Before you buy high VG e-liquid products from a new company, be sure to ask about their policies on returns and refunds. Steering clear of companies that do not offer refunds or returns is wise, as you could be left with a depleted bank account and a subpar product.
Finalizing Your Choice 
By asking the ten questions above, you can easily narrow your options for premium vapor juice. To learn more about the importance of flavor variety, cruelty-free products, and superb customer service, simply contact the team of experts with Velvet Cloud.
Our top priority is to ensure that you are fully satisfied with their custom-made 100 VG Juice. We offer an impressive selection of flavors and stellar customer service to illustrate our commitment to delighting our customers, and we are always ready to assist you with your needs and questions.
We invite you to contact us today to learn why we are a leader in premium vapor juice. We look forward to hearing from you!