The History of Vaping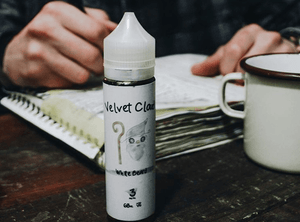 The History of E-cigarettes and Vaping
Did you know that vaping goes back thousands of years? Although it may seem like it is a hot trend right now, its origins go all the way back to ancient civilizations. From vaping to chewing tobacco to applying it directly to the skin, human beings have come up with many ingenious ideas over the years to enjoy nicotine. As the e-cigarette industry continues to evolve, it is important that we do not forget its roots. Read on if you'd like to find out more about the fascinating history of e-cigarettes and vaping.
The Ancient Origins of Vaping 
Herodotus, a famous Greek historian and contemporary of Socrates, personally observed Ancient Egyptians vaping around 5th century B.C. and wrote about it in detail in several documents. According to historians, Ancient Egyptians believed vaping had physical and spiritual healing qualities. As a result, they used vaping for different medical and religious purposes. The Ancient Egyptians would heat up several herbs and oils on a flaming hotbed of stones. When it was hot enough, they would surround the stones and engulf their body in the vapor and perform other rituals.
Vaping eventually was introduced to the Middle East around 1,500 or 2,000 years ago. It was around that time that an Afghanistan man named Irfan Shiekh invented the shisha (or hookah) so that people could smoke flavored tobacco. The concept eventually spread to other countries where it is still a popular activity for people to do today.
The Beginning of the Modern E-Cigarette Era
Joseph Robinson was the first person to file a patent for the e-cigarette in 1927. Although he was finally granted a patent for his idea three years later, he was never able to create a prototype or bring his device to market.
Almost 40 years later, Herbert A. Gilbert made his own mark on history. He developed a smokeless non-tobacco cigarette device and received a patent for his invention in 1965. Gilbert worked very hard over the next couple of years to create multiple prototypes, which happened to be very similar to the modern e-cigarettes we smoke today. Unfortunately, Gilbert's devices were never mass produced.
Many tobacco companies and individual inventors rushed to patent their e-cigarette ideas a couple of decades later in the early 90s. Although many people tried to bring their ideas to market, they faced lots of pushback from the American government that considered e-cigarettes a medical device. The majority of the patents were never developed into an actual product as a result.  
One device that was released in the 90s was the "Shake and Vape". Invented by "Eagle" Bill Amato, the device vaporized cannabis. His product borrowed several glass pipe design elements from Native American tribes and also used indirect heat to produce vapor just like the Ancient Egyptians.
A New Millennium of E-Cigarettes
When we entered the new millennium, vaping became more popular thanks to Hon Lik. Fed up with smoking and distraught at how his dad died from lung cancer, he was determined to find an alternative.
A middle-aged pharmacist and medical researcher in China, Hon Lik eventually developed and patented the first e-cigarette and e-liquid model. The device was named Ruyan, which translates to "like smoke".
After various tests and research, it was marketed and released to the public in 2006 by his company Golden Dragon Holdings. The device went on to become a commercial success and was introduced to Europe and the United States later that year.
The Modern E-Cigarette
Once the e-cigarette was released, sales started to skyrocket once people realized they could vape without inhaling harmful tar and the other unhealthy ingredients found in cigarettes. As e-cigarettes gained popularity in the early 2000s, manufacturers started to develop a variety of devices to satisfy the growing demand.  
Now, e-cigarettes come in a variety of shapes and sizes and can be found in countless online stores and smoke shops. There are a variety of coil types, batteries, tanks, and other elements on the market. The quality of the devices has also been modified over the years so that they are more quiet and efficient. As the industry evolves, we're certain that manufacturers will continue to reinvent e-cigarettes.
In Conclusion
As you can see, vaping has a fascinating history that spans many centuries. The ancient techniques and vaping methods that were developed centuries ago have all contributed to the way we all vape today. The technology for e-cigarettes have also continue to improve and change over the years.
Buy Some E-Liquid for Your E-Cigarette and Join the Velvet Cloud Family Today
Velvet Cloud was founded in 2011 by Aria and Julie because we recognized a need for quality, one-of-a-kind Premium High VG e-liquid. We are passionate about making high-end e-liquid at a fair price, all while offering superior customer service and fast shipping.  
Our e-liquids do not contain any preservatives, sugar, artificial sweeteners, or food colorings. Our products also don't have any animal byproducts (so they're vegan) or gluten. We use only fresh, natural ingredients for our locally made, artisanal, ultra-high VG based e-liquid. Every ingredient is also cruelty-free, so you can be confident that our products are never tested on animals. Everything is made in a secure lab in San Francisco, California.
One of the things you'll probably notice about our e-liquid blends is that they are unique. We pride ourselves on offering some of the coolest, unique e-liquid blends currently on the market. We're able to do that thanks to our secret weapon: our head vapor chef. They are responsible for hand selecting the ingredients and creating new recipes that really show off our brand personality.
When you buy from us, please note that we donate a portion of the proceeds to different charities to support wildlife and animal rescue groups. Please feel free to contact us if you'd like more information on how you can make a difference or would like to suggest a charity or non-profit organization. We care about improving this world, one e-liquid at a time.