From A Place of Love Comes Vape Juice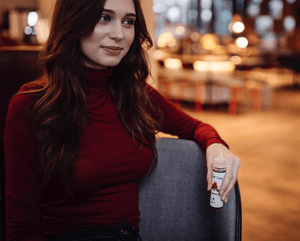 Everyone wants to know they are getting products that are of the highest quality. Spending your money on something subpar is a let down no person wants to feel. Luckily, if you are in the market for a High VG Juice there is a place you can find all the best flavors.
This place is Velvet Cloud. Not only are their flavors absolutely delicious, but you can tell we put love into every bottle we ship out. Using only the best ingredients and making versatile flavors to appease any palate, we are the best choice for your High VG Juice needs.
One of the biggest draws of using portable vaporizers in place or traditional methods of getting your nicotine fix is how many flavors there are to choose from. You can satisfy your craving for nicotine while simultaneously satisfying your sweet tooth with many of the fantastic dessert flavors offered by us here at Velvet Cloud.
When you are looking for a sweet yet simple puff from your portable vaporizer, look no further than Vanilla Custard. It has a delectably sweet and smooth flavor that will leave you wishing you could take drags of it forever.
If your day seems like it is going to be full of mystical, pack your bag with a bottle of Mewlew's Magic. It has rich notes of chocolate, fudge, and butterscotch that compliment each other in a way that will make you immediately understand why we refer to it as magic.
If dessert is not as much your thing but you want something with a bit of sweetness, we also have some fantastic fruity flavors. If you are in the middle of the worst blizzard of the season and all you want is a touch of sun, try out Summer Sweet.
With all the flavors you love from summer time like sweet tea, raspberries, watermelon, and lemonade you will be transported to sitting poolside with your best friends and enjoying your time away from the world for a moment. For those that consider themselves royalty, Catherine the Grape is just the right flavor for you. The decadent flavors of grape, berry, and black currant will make you want to wrap yourself in velvet and have somebody else finish your chores for you. No matter what you are looking for flavor wise, we can supply you with just the right thing.
Not only do we put the utmost care into creating the best and most delicious flavors in the world of High VG Juice, but we care about our business as a whole. We started out in our hometown of San Francisco, and there was a severe lacking of artisanal vape shops. We saw that need and we made sure to take care of our friends and neighbors. The demand for our e liquid grew quicker than we could have ever imagined, with people from all around the country trying to get their hands on some of our product.
Fast forward to now, our company is much larger and serves the entire united states. We still run our company out of the same town, producing every bottle of High VG Juice in small batches to ensure the utmost quality of each individual bottle. We create these magnificent products using only the most down to earth ingredients we can find, almost like going to a vape farmer's market. We start off with our unflavored base, which is made with the optional nicotine, 100% vegetable glycerine, and just a touch of the finest refreshment nature has provided us, good old H2O. To this we add all of the flavoring that makes out vape liquid so unique and sought after.
These flavorings never have anything we think is weird in them, such as gluten, artificial colors, GMO's, added sugars, artificial flavoring, or any ingredient that comes from animal products. These wholesome ingredients and classic recipes we find to be the right way to go. We really care about the products we are putting into the world and into your bodies, because we use the same ones ourselves and we know good vape juice.
If you are in the market for a new supplier of High VG Juice for either your store or for your own personal use, let us at Velvet Cloud share our products with you. Every bottle comes from a place of love and is made with the most care and thought through processes we can fathom. With the skill and the care we have mastered over the years, we can make incredible flavors with creative titles to satisfy any palate while also giving you the nicotine fix you are craving. If you need new juices to fill out the shelves of your business, or you need a new company to ship your favorite flavors on a regular basis, our fantastic team at Velvet Cloud is here to help you with just that.