How to Find A Vaping Community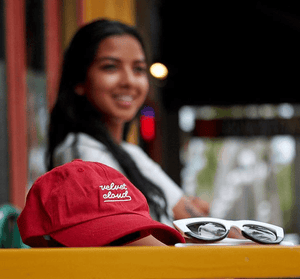 The desire to have friendships with other people is a basic human need that is just as strong as our desire to have food and water. One of the best ways to connect with someone new is over a shared interest - like vaping. Regardless if you are new to vaping or a seasoned pro, we encourage you to join a vaping community.  
Think about it. Who do you go to for advice or recommendations? Your friends and family, right? If you belonged to a vaping community you would be able to receive tips about where to find the latest e-cigarette devices, premium high VG e-liquid and so much more.
A vaping community can also be there for you during difficult life transitions. For example, if you recently decided to kick your cigarette habit in favor of vaping, joining a community can be very beneficial. When you get to know other people who are going through the exact same situation as you, it will make it easier for you to cope with the adjustment.
Read on to learn more about how to find a vaping community that's just right for you.
Offline vs Online Communities
There are many vaping communities out there, so it's up to you to find one that suits your individual needs. Although there are many options, they can basically be divided into two groups - offline and online communities.
If you are an introvert and the very thought of talking to someone you don't know makes you feel uncomfortable, you should consider joining an online vaping community. This option would also make sense if you don't have a lot of time in your schedule to go to live events. However, if you thrive on being around lots of people or want to make a more personal connection, you should check out local vaping groups in your city.
Popular Vaping Events and Conferences
Want a chance to discover the latest vaping devices and learn about what's going on in the vaping community? You should go to a vaping event! It's a great way to get a feel for the community, meet new people, and get some free or discounted products all at the same time. Below are several of the most popular vaping events where you can meet hundreds of people or more.  
Vapor Fair
Vapor Fair is a special expo where you can see the latest e-juice flavors, electronic cigarettes, e-liquids, mods, and accessories. You can easily meet hundreds of interesting people at this event which is held multiple times throughout the year all over the world from Miami to Spain.
VapeBash
Another popular event is VapeBash. This free annual event attracts thousands of guests. You can expect to enjoy tasty food, alcohol, raffles, and fun games when you go to VapeBash. They also have a costume contest every year and give a prize for the best one.
The Electronic Cigarette Convention
The Electronic Cigarette Convention, also known as ECC, is part business convention and part consumer expo all in one. The organization officially started in 2012 and held its first convention the following year to meet the growing demand for vaping products. If you decide to go, make sure to stock up on some products! They offer amazing discounts to participants.
How to Find A Local Vaping Community in Your Area
There are many ways you can meet other vapers in your local community. Here are some suggestions that will help you get started.  
Vape Shops
The easiest way to meet other vapers is to go to your favorite vape shop. They are usually a hub for people in the community and they may host different social gatherings. Some vape shops have a lounge area where you can relax and meet other people.  
Meetup.com
Meetup.com is a popular way to find groups of people who also enjoy vaping. All you have to do is go to the website and type in "vape" and filter the results based on your current location. If you can't find a vaping Meetup group that's close by you can always start your own!
Hookah Lounges
It's not uncommon for people who vape to also enjoy hookah. Go to your local hookah lounge and ask the owners and other patrons if they know of any local vaping groups.
How to Find an Online Vaping Community         
Online groups and forums are a convenient way to get to know other people who love to vape. Have a question about a certain type of equipment or want recommendations on which e-juice to buy? Post it on the forum and you'll get an endless supply of feedback from people.
Here are some of the most popular online groups and forums.
Facebook Groups
If you have a Facebook page, search for groups that cater to people who enjoy vaping. We recommend that you look for Facebook Groups that have a moderator that's very involved and has very active group members. Some groups may also allow you to buy, trade or sell e-juice flavors and equipment.
E-Cigarette Forum 
The E-Cigarette Forum is another online forum you can try. Founded in 2007, it was one of the first online communities that was created just for vapers. The forum has over 250,000 members and lots of helpful information for new vapers.
Vaping Underground
Vaping Underground is a fun online forum that brings together people of every experience level. It's considered less strict than E-Cigarette Forum since it has less active moderators but it has a more intimate since it has less members.
Reddit
Reddit is a treasure trove of online vaping communities. If you've never tried Reddit, create an account and search for active vaping groups. Here are some of the best ones that have an engaged community with people who post every day:
/r/electronic_cigarette
/r/ecig_vendors
/r/ecigclassifieds
/r/vaping
/r/vaping101
Join Our Vaping Community
Please join our vaping community here at Velvet Cloud! All you have to do is follow and engage with us on Instagram and Facebook. We'd love to answer any questions you may have and chat about vaping. Feel free to check out our website for the latest premium dessert, fruit, tobacco, and unflavored e-juice.