Choosing Between Lower Cost and Premium Vapor Juice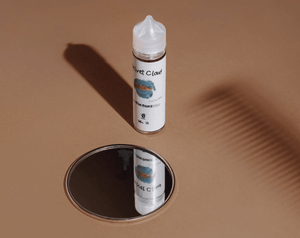 The vape industry continues to get bigger and better with so many new and innovative flavors becoming available. These unique flavors fall under categories like fruits, desserts, and more. There is even premium vapor juice available for vapers to choose from.
What is the difference between premium e-juices and lower cost ones? Today, we'll look at that difference and how you can choose between premium and low-cost e-juices.
First, it's important to know the difference between the two. Premium vapor juice is about the flavor and the price comes from the resources used to make it.
Flavor profiles are created from a base recipe that sets the foundation for the flavor experience. For example, a cherry flavoring in a vegetable glycerin base could be the start of a flavor profile. The flavors typically come from a reputable manufacturer while the rest of the profile is based on the creation of the e-juice designer.
Premium vapor juice consists of four ingredients: vegetable glycerin, propylene glycol, nicotine, and flavorings. Flavorings can be both natural and artificial.
Vegetable glycerin (VG) is a sweet liquid that can produce a large amount of vapor when heated. Propylene glycol (PG) adds two functions to vapor juices. It lowers the temperature necessary to vaporize water and it retains flavor well. Both VG and PG are FDA approved and generally recognized as safe. Both elements can absorb water from the air, which is how the vapor is produced.
Nicotine can be added to vape juices, as well. There are cigarette smokers that now vape who still crave the nicotine. However, e-juices can also be made nicotine free.
Premium vape juice is also defined by the price, not just the ingredients, flavors, or how well it can produce vapor. The pricing certainly does change when a flavor is unique to a company or if the elements and flavors needed to create the vape juice are more limited than others.
The bottom line on premium vapor juice is that the overall product is greater than the sum of the products. The ingredients are top-notch and of the highest quality. The quality should be substantially better. The price will reflect the unique and special aspects that make it a premium e-juice.
Of course, the best way to get the value you want out of a vape juice is to get a unique flavor. Mixologists work tirelessly to blend flavors together to create the right profile for an e-liquid and come up with the right balance so that one element doesn't overpower another. Premium vape juices are a labor of love and that's why it takes time to get them perfected. There is no simple approach and the only way to get unique fruit, dessert, and natural flavor juices is through a lot of chemistry. This is all done so that we can offer an exciting and unique product that you will love and have you coming back for more.
At Velvet Cloud, it is all about signature flavors that set us apart from the rest of the pack. Our premium vape juices come in unique flavors like Vanilla Custard, Campfire, Frosted Gingerbread and more.
Since 2011, we have made it our goal at Velvet Cloud to blend unique tastes with quality ingredients to provide a locally made, artisanal, and ultra high VG based vape juice. All ingredients are hand selected and the recipes of our e-juices have been perfected over time to be a combination of great flavors while remaining completely natural. We call it the e-liquid equivalent to what you would find at a farmer's market. There are no preservatives, GMOs, sweeteners, or coloring and our vape juices are vegan friendly and gluten free.
With warehouses in Texas and New York, Velvet Cloud has products readily available with next-day shipping as an option. We make it quick and easy for shoppers to get all natural, vegan friendly e-liquids online.
If you didn't know, we've recently moved! We started Velvet Cloud in 2011 in San Francisco and focused heavily on being a local option for vapers. Over the years, we've grown so much and started to offer our premium e-liquids to vapers all across the country. Now, we've since moved to Portland, OR in recent weeks, but that has not stopped us from being available all over the country. We are still working on new ideas and producing the flavors you have come to love over the years. We also strive to provide the best customer support to our loyal supporters. If there are ever any questions or concerns regarding one of our vape juices, you can contact us through email at info@velvetcloud.com and we'll be happy to help.
By specializing in premium VG vapor juice, we at Velvet Cloud are dedicated to showing our creativity in producing unique, one of a kind flavors you will love!