The Very Best Max VG Juice: E-Cigarette Tactics, Tips, And Tricks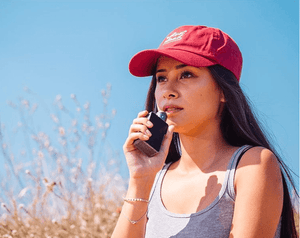 Intro to Vaping 101
When you're new to vaping, there's an overwhelming array of products, pieces, and a few tricks from experienced vapers to keep in mind. As you're looking for additional information, there's a million neat customizations and techniques one can use for a unique vaping experience. While our specialty is our elite VG e-liquid, we listen to our customers' overall experiences and feedback regarding what they have learned about the process of vaping. VG e-liquid is short for flavors comprised of vegetable glycerin (premium vapor juice), but before we get to the expertise topics, let's start with the cornerstones of vaping.
Picking A Perfect Piece
Finding the type and model of vaporizer that you prefer is a bit of a Goldilocks moment. You'll find yourself thinking, "This one is too teeny, this tank is too large, this one is just right." Since the array of products on the market evolved once vapes hit the market, the choices are endless in terms of make and model. The vape you chose will ultimately reflect your priorities. It is best to come in with some thoughts ahead of time about what strikes your fancy. Are you looking for a vape that delivers as much nicotine as possible with a monster tank, a dainty piece with girlish colors for show, or simply a vape that won't break?
When it comes to picking a piece, take it from experienced vapors, it helps to come in with some pictures or specifications for clerks. You will want to prioritize the cost, size, and aesthetics of your pieces. Furthermore, when it comes to flavors, you want to know whether you are looking for dessert flavors, or cooling mint. Sometimes, this can impact the type of vape you choose. In short, it is better to be over-prepared than to spend years searching for the ultimate vape: the more input, the better. This allows specialists to tailor their recommendations to what you are looking for when choosing a piece that will have meaning for you. 
Maintenance: Coils, Atomizers, and Refilling
A book popular in the hippy days was Zen and the Art of Motorcycle Maintenance, in which the author described his experiences traveling across the country on a motorcycle with his son. In contrast to popular opinion, while a motorcycle is flashy, it requires upkeep. The writer used those moments of tinkering with his bike for times to reflect. Vapes require a little tinkering, but the ins and outs of changing coils and atomizers regularly should come with the product instructions.
For instance, you want to buy an atomizer and coil set that is compatible with your piece. It helps to visit the store in person rather than making an easy purchase online. The vape technicians are more familiar with the products and requisite parts than a site overseas on an international sale site. Oftentimes, purchasing new atomizers and coils factors overall into how expensive it is to maintain a quality vape. These concerns can best be discussed with a technician. One would want to know which vapes are the most durable if cost is an issue, with durability being reflected in how reliable the parts of the vape as a whole encompass. 
If you do not change the coils or the atomizer, depending on the type of vaporizer, you can turn the best e-liquid into a scratchy, cough-inducing mess. As with a motorcycle or other well-oiled machine, take care to replace the parts as necessary. 
Input on Flavor Selection
Understanding PG vs VG E-Liquid
For most vapers, the pleasure of vaping is drawn from not only the sense of slowly inhaling and exhaling away life's stressors with deep breaths but the flavor and accentuation of it to the vaping experience. For most, finding the best e-liquid flavors is like collecting a wine rack of personal favorites. Additionally, the purpose of routinely changing an atomizer or getting help from the shop adjusting new coils is for the desire of the best taste sensations possible. When it comes to the best e-liquid, there are two types, PG and VG e-liquid. PG e-liquid contains propylene glycol, whereas VG e-liquid is comprised of vegetable glycerin and distilled water. Of the two, a recent study in Food and Chemical Toxicity suggests that VG is the safest way to vape. 
According to the aforementioned lab study, PG and VG are food used as food additives and quite safe. However, PG e-liquid tested on rats indicated that "relevant findings included clinical signs of ocular and nasal irritation." In contrast, VG e-liquid proved to cause minimal irritation, particularly in comparison to PG e-liquid. Of the two, pure VG e-liquid is the logical choice when considering one's health. One producer of e-liquids defines VG e-liquid as a "natural organic liquid made from vegetable oil, it's sweet and thick, more viscous than PG." Consequently, VG e-liquids can be considered the silkiest juice. If you are new to vaping, this is important.
The Best VG E-Liquid Flavors
A new vaper doesn't want to spend their time preoccupied with a heady cough from PG juice, therefore, VG e-liquid is the smoother choice. VG is like the organic foods section of vaping and comes without the nasty side-effects that some love, but most would prefer not to subject themselves to when defining their vaping practices. VG is made of plant and animal fat as well as water, so one is putting natural chemicals back into the body. You might experience less flavor because the ingredients are less irritating, but that's merely because one isn't coughing as their capillaries cry in agony. 
Moreover, most vapers are actually looking for the most nicotine in their product, whether or not this is apparent during their quest to find the perfect vape. This means that finding the best VG e-liquid might entail making sure that the product contains enough nicotine to satiate oneself. Thus, finding the best vape product might entail looking for a high VG e-liquid, or one that contains respectable amounts of nicotine and this organic solution.
High VG E-Liquids From Velvet Cloud
Our personal recommendation for a high VG Juice is our Premium High VG e-liquid. At Velvet Cloud we aim to revolutionize all levels of your vaping experience, including providing our customers with plenty of options for each product. All of these incredible premium vapor juices are available in varying 0mg, 3mg, 6mg, and 12mg nicotine levels, so you can get exactly what you want out of your e-liquid experience without compromising. Velvet Cloud is dedicated to creating unique and safe blends that won't disappoint your taste buds!
Buy high VG e-liquids with total confidence from Velvet Cloud, and trust our certified ISO7 lab-created micro-batches to provide you with the most satisfying vaping experience you've ever had! We never use artificial colors or sweeteners, and only the most premium vegetable glycerin (or VG) is used as a base for our pure flavors. Ditch the harsh chemicals and experience a truly clean vaping experience today!