5 More Myths About Vaping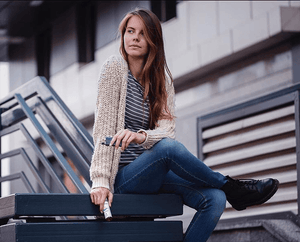 It's easy to get confused about what's true or false when it comes to e-cigarettes, especially since there are many conflicting news articles about the vaping industry online. For example, one website may claim that vaping is just as dangerous for your health as cigarettes while another source may list several reasons why it's safer - it's almost enough to make your head spin! It can get even more confusing if you have never vaped before and don't have any personal experience.
We know how easy it is for newcomers to be mislead with rumors, myths, and half-truths. That's why we decided to dispel some of the most popular myths about vaping in a previous blog post. It was such a big hit that we decided to update the list again! After all, we'd hate for this type of misleading information make people choose not to start vaping or decide to give it up altogether even though they enjoy it! Here is a closer look at some of the most common misleading myths about electronic cigarettes that are spreading like wildfire in the vaping community and why they are false.
Myth #1: E-juice is the Same as Antifreeze
This myth is false, e-juice is not the same as antifreeze. E-juice does not have any highly toxic ingredients. Both of them do share the ingredient propylene glycol, however, that ingredient is also added to many edible products including spices, frozen meals, cakes, and soda. Propylene glycol has a higher viscosity than vegetable glycerin, which is why it's used as a great base for e-juice since it can create a thick, high-density vapor cloud.
We specialize in creating unique, one-of-a-kind vape juice that is made locally with hand selected ingredients. At Velvet Cloud, we are dedicated to producing high quality, premium e-juice that is unique and artisanal. Besides containing vegetable glycerin and propylene glycol, our products also include water and delicious flavors. You will never find any additional coloring, artificial sweeteners, or sugar in our vape juice.
Myth #2: All Electronic Cigarettes Will Explode or Catch Fire When You Use Them
Another myth that's quickly spreading online is that electronic cigarettes are not safe because they will catch on fire whenever you use them. In reality, many devices are designed with strict safety precautions that can make it extremely unlikely for you to harm yourself while vaping. For example, many electronic cigarettes come with a built-in shut off switch that will turn the device off or cool down the coils inside so it doesn't overheat.
We recommend that you exercise caution and only buy electronic cigarettes that will automatically shut off. You can also buy vaping products with lithium-ion batteries. Remember to also store the batteries properly and clean it regularly to make sure the device works properly. Other safety precautions include not using poor quality e-juice or allowing your electronic cigarette or vaping device to charge overnight.  
Myth #3: Electronic Cigarettes May Cause Cancer  
If you've heard that electronic cigarettes can give you cancer, don't believe the hype! Unfortunately, some people spread these rumors because they mistakenly assume that since some e-juice products have nicotine they must also have the same toxins as traditional cigarettes. As a result, they believe vaping can have the same dire effects on your health as cigarettes. Cigarettes are more dangerous than vaping since they have toxic chemicals like tar and other known carcinogens inside them.
There is no scientific evidence or proof that shows vaping can eventually lead to cancer. In fact, research shows that electronic cigarettes are safer than traditional cigarettes. According to a study conducted by Public Health England, e-cigarettes are estimated to be 95% less harmful than cigarettes. Their research also concluded that around half of the population still wasn't aware that vaping is better for your health when compared with cigarettes.
Myth #4: Electronic Cigarettes Are More Addictive Than Cigarettes
This myth is also false. Although the e-juice used inside electronic cigarettes may have nicotine it is not more addictive than cigarettes. E-juice can have lower quantities of nicotine than cigarettes. Consumers can also choose to buy e-juice without any nicotine inside its ingredients so they can simply enjoy the different e-juice flavors.
Myth #5: Vapor From an Electronic Cigarette is Just Like Secondhand Smoke From a Cigarette
This is another rumor that can potentially cause people to turn away from trying out vaping for the first time. Unlike secondhand smoke, vapor from an electronic cigarette is not dangerous to your health. The clouds from a vaping device are caused by evaporated water so it can not harm you or be a danger to others. On the contrary, vapor usually has a wonderful, fragrant smell.
In Conclusion
We really hope we were able to help clear up some of the misconceptions out there about vaping. Now that you know the facts, please don't hesitate to contact us if you have any further questions or concerns. One of our team members would be happy to chat and answer all your questions.
Get Premium High Quality Vape Juice at Velvet Cloud
Are you thinking about vaping for the first time or perhaps you are a seasoned vapor and simply want to try a new e-juice flavor? If so, please take a moment to check out our online store!
Velvet Cloud specializes in manufacturing premium high VG e-liquid that has an all-natural vegetable glycerin base. Founded in 2011 in San Francisco, CA by Aria and Julie, we recently moved our headquarters to Portland, OR this year. As mentioned before, you will never have to worry about vaping fake coloring or artificial sweeteners when you use our products. Every single e-juice is GMO free and does not contain any gluten. We only use the best ingredients and brew every batch in in our certified ISO7 lab. Customers rave about our tasty e-liquid blends. Just read the reviews left by our customers for each of our products to see why!